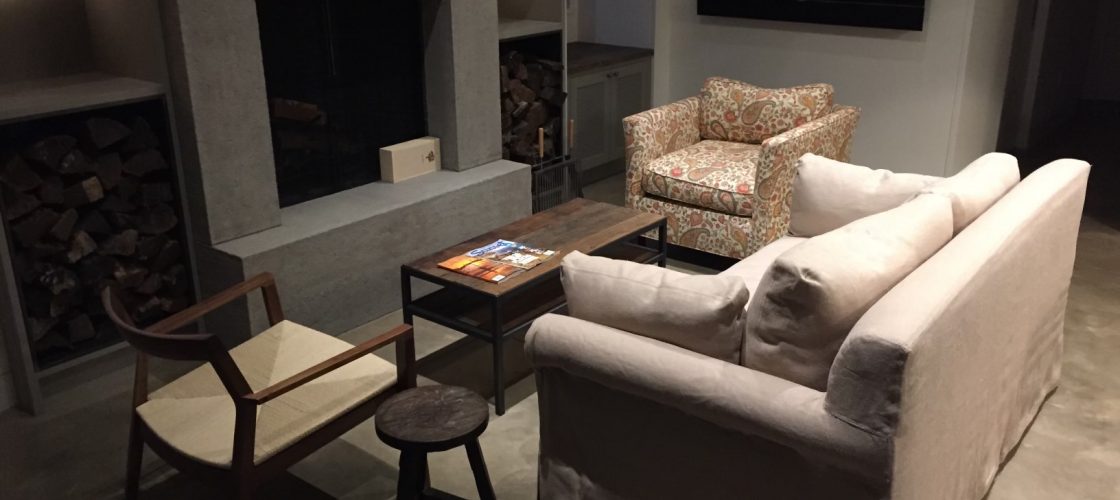 Different Types of Fireplaces for Your Home
Design Ideas
Different Types of Fireplaces for Your Home
Design Ideas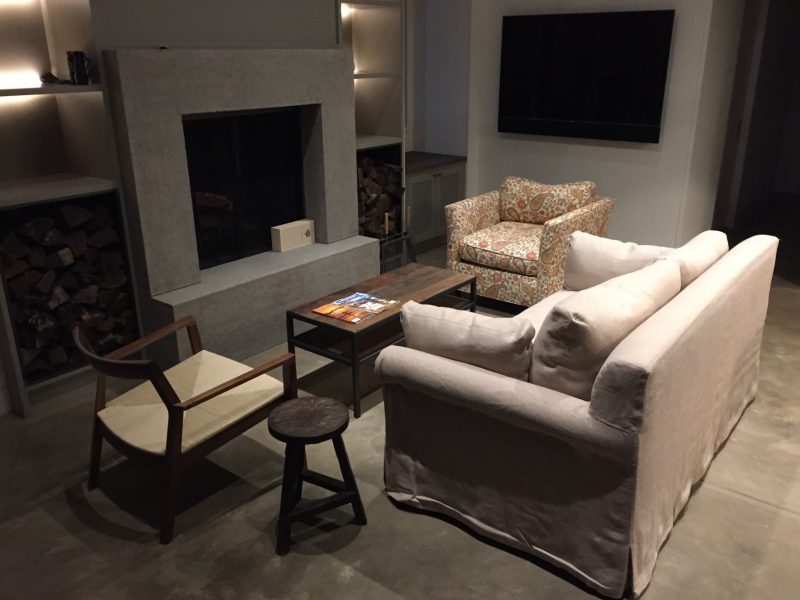 There's nothing better than gathering around the fire with your friends and family. The best part about a fireplace is that whatever the weather you can still spend quality time with your loved ones surrounding it. We're here to show you that there are so many different options when it comes to adding a fireplace inside or outside your home. We can assure you that there is a style, size, and color to suit any and every home aesthetic. You can even go as far as customizing your fireplace to your liking using our natural stones! Keep on reading as we outline five different types of fireplaces that will look phenomenal in your home!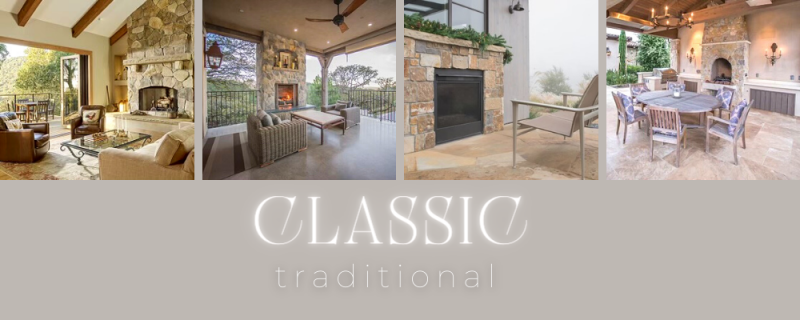 You can never go wrong with a traditional fireplace. Traditional fireplaces bring a classy look and feel to your living space, whether that's in your living room, patio, or backyard! Natural stone veneer is the perfect way to emulate the traditional look. By using our natural stones that are more brown and beige in color, you can truly embrace the look of a traditional fireplace. Furthermore, the larger the stone used to decorate your fireplace, the more traditional it will appear.
Bring the modern vibe to your home with a contemporary style fireplace! Whether you want to go big or small, contemporary fireplaces are all the rage. Using our smaller and linear stones will help achieve a modern design. Other options include using our concrete fireboxes, keep it plain and simple, which is ideal for a minimalistic modern aesthetic!
Fire bowls are a trendy way to add a fireplace in your outdoor living space. Create an outdoor oasis with a simple fire bowl that will have all of your neighbors talking! Our fire bowls will make you feel like you're roasting marshmallows over a fire pit in your very own backyard. Our concrete fire bowls are trendy, luxurious, and radiant! Light up your fire bowl and have your guests in awe when you host your next outdoor party.
Floor-to-ceiling fireplaces scream luxury! These fireplaces will take up space in your home and exude confidence. Dress your large fireplace with our natural stone to get that one-of-a-kind look that you have always dreamed of. You can even customize your fireplace to take up even more space! Maybe a fireplace that takes up an entire wall, making it the focal point of your home. Whatever size you choose, your fireplace will definitely be a head turner!
Old is gold! There is so much charm that comes with an old-time fireplace, and it's beyond stunning. The character that is brought to your home with the design of a Victorian Era fireplace is remarkable. Our concrete fireplaces are the perfect shape and color for any Victorian style project. Add a touch of old-world charm by incorporating our fireplace in your living room, master bedroom, or even in your entertainment room!
We hope you enjoyed our January blog and are well on your way to add a fireplace in your home if you don't already have one, or redesign an existing one! If you have any questions about the products used in this blog, please do not hesitate to contact us and we will gladly help you get started. Whether you need assistance with finding a certain product or pricing, understanding what products will suit your home, or simply need help making decisions, we are just one click away!